Skip Global navigation and goto content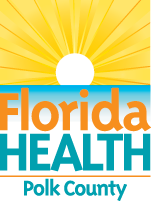 It's a New Day in Public Health.
The Florida Department of Health works to protect, promote, and improve the health of all people in Florida through integrated state, county, and community efforts.
Skip MegaMenu and goto content
Left navigation requires javascript to be enabled in your browser.
5-2-1-0 in 2015
Contact Us
 

Mailing Address

Florida Department of Health in Polk County 

1290 Golfview Ave 

Bartow, FL 33830 
In Polk almost 3/4 of adults and over 40% of middle and high school students are overweight or obese. Chronic diseases such as heart disease, stroke, and diabetes are major causes of death and preventable hospitable stays for the residents of Polk. Obesity is a contributing risk factor to these chronic diseases.

5-2-1-0 promotes healthy eating and active living to prevent and reduce obesity. This collaborative health education campaign uses community partnerships to distribute and reinforce a simple message designed to increase awareness and encourage action among Polk County's children and their families.

5-2-1-0 promotes four healthy behaviors for every day associated with achieving and maintaining a healthy weight:
• Eat 5 or more fruits and vegetables
• Have 2 hours or less of recreational screen time
• Have at least 1 hour of physical activity
• Consume 0 sugary drinks
Eat 5 or more fruits and vegetables - One way to do this is to serve fruits and or vegetables at every meal and snack. Get to know their naturally delicious flavors – avoid frying and eat them raw, steamed, baked, roasted, or sautéed.
Why 5? A diet rich in fruits and vegetables provides essential vitamins and minerals that support growth, development, and immune function. Children who are served more fruits and veggies and see other family members eating more fruits and veggies will eat more themselves.
Fresh, Frozen, or Canned are all healthy options. Canned and frozen fruits and vegetables can also be healthy and affordable. They are picked at the peak of the season and are immediately canned or frozen, preserving their nutritional value. Canned and frozen items are easy to store and are already washed and cut. Choose items that have "no salt added." Choose canned fruits that are packed in their own juice and not in syrup.
Have 2 hours or less of screen time - Encourage your family to sit less and move more! Limit screen time to 2 hours or less. Screen time includes television, computer, tablet, and video game time. Replace sedentary screen time with physical activities or add some physical activity for every hour of screen time. Children often model behaviors of their parents; parents can set an example with their own healthy screen time habits. Plan screen time in advance; set a goal of 15 minutes of activity for every hour of screen time. Unplug and Play!
Screen Time - According to the American Academy of Pediatrics (AAP), children watch an average of 5–6 hours of television a day. Watching too much television is associated with an increased incidence of overweight and obesity as well as lower reading scores and greater incidence of attention problems. It can also cause anxiety and sleep loss, which can greatly impact a child's performance at school as well as an adult's performance in the workplace.
Have at least 1 hour of physical activity - Children need an hour or more of physical activity every day to help them stay healthy. Adults need 30 minutes. Children raised in families with active lifestyles are more likely to remain active as adults than children raised in families with sedentary lifestyles.
Physical Activity- Children who are more physically active have a better chance of higher academic performance. Physical activity can also help decrease stress, improve sleep, and increase energy.
Consume 0 sugary drinks - Choose water instead of sugary drinks which include sodas, sports drinks, fruit drinks, and juice. Substitute low-fat or fat-free milk for whole milk.
Water is fuel for your body! Anyone older than 9 years of age should drink 7-10 cups of water every day. Children ages 4-8 years should drink 4-5 cups of water every day and children 3 and under should drink 2-3 cups every day. Be a role model for your kids and drink more water – it will not only help you, but help them be healthy too! If water seems too boring, try jazzing it up with fresh, chopped up fruit.
Juice and Fruit-flavored Drinks - Even 100% juice such as apple juice, grape juice, and orange juice can have as much sugar as a soda! This sugar can cause tooth decay, sleep problems, and weight gain. "Fruit-flavored" drinks are sweetened with sugar and contain little to no fruit juice at all. Real fruit provides the nutrients needed and has fiber!
Sports Drinks are flavored beverages that usually contain sugar, and electrolytes (like sodium, potassium, and calcium). Most people do not need sports drinks. They are recommended only when you have been doing continuous, intense physical activity for an hour or longer.
Energy Drinks are not the same as sports drinks and are NEVER recommended for children and adolescents. Energy drinks are flavored drinks that usually contain stimulants (like caffeine), sugar, added vitamins or minerals, and maybe even protein. Energy drinks may cause increased heart rate, increased blood pressure, trouble sleeping, anxiety, difficulty concentrating, upset stomach, and caffeine toxicity.
Join the movement for a healthier community by becoming a 5-2-1-0 family! 
Help your community become healthier, too. Look for ways to bring the 5-2-1-0 message to your school, your workplace, your neighborhood, and wherever else you and your family spend time!